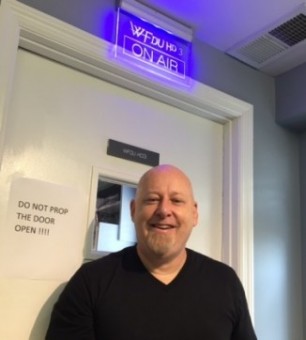 I gotten banned from a radio station once after telling the morning show that they were so lame that no matter how bad my segment was it would still make their "best of" recap broadcast on the weekend. That was an anomaly however, as I enjoy being on the air. I'm good on the radio. I come prepared and use the opportunity to sell tickets to the show and broaden my fan base. The best shows though are the ones where you never look at your notes and end up staying for the whole show.
I had the chance to go on the air last weekend on WFDU Saturday morning at 8am. I don't normally get up at 6:30 on Saturday morning and if I do, somebody's husband came home early… But this would be a way to help promote a show I am doing locally on the 23rd.
Here is a quick video from the broadcast where I tell the story about opening for David Lee Roth and a link to the entire show from the station archives (I come in 60 minutes into the program) where I talk about how I got started in stand up, some other celebrity encounters and lots of talk about music with the fantastic Paul Felice.